As Thanksgiving time approaches I have to ask: What nature canvas' do you think symbolize autumn? Besides the beauty of embracing
yellow
,
red
, and
orange
colors a top trees (or all over your front yard), I think acorns are one of those items that
scream
the season. Collecting acorns is a great outside scavenger hunt and a super playful way to decorate your home or office on the cheap! This is a great project for lazy crafters or little ones and all it takes are some bright fun paint colors to brighten up a room.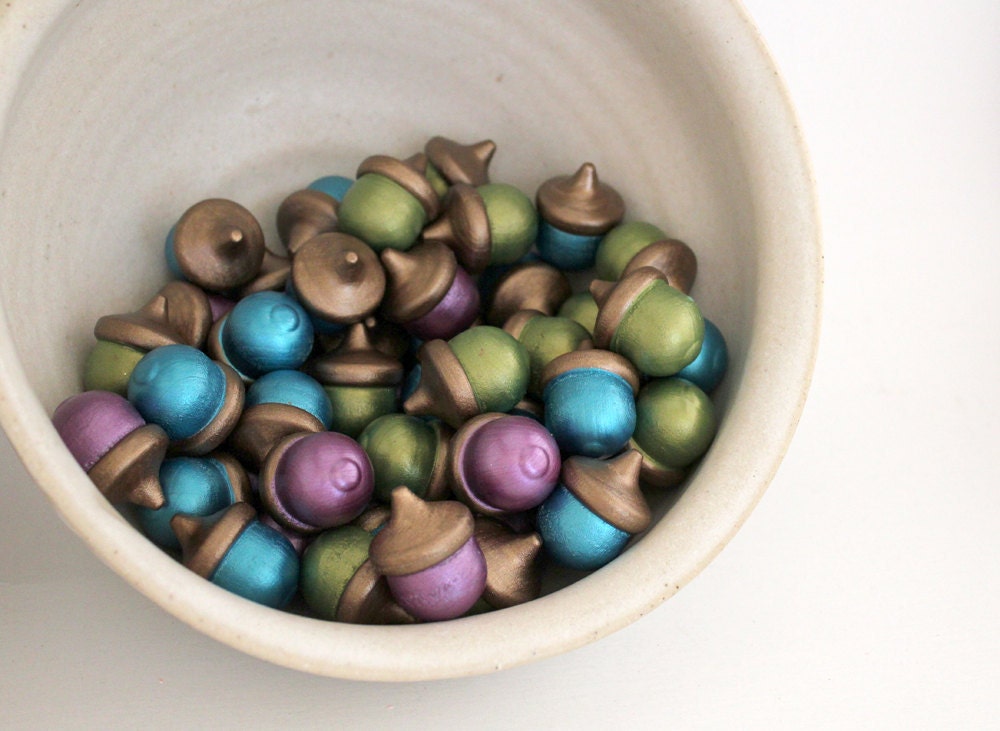 So here's the list...
Acorns - If you can't find real ones, just head to your local craft store
Acrylic Paints
Paint brushes and paint tray
Mod Podge
Display pieces (I used a ceramic bowl from Crate & Barrow)
First things first...
Who wants bugs hiding in their new decor? To fix this issue, bake your acorns on low heat for 20 or so min and let stand overnight.
Next, fill your paint tray with as many acrylic paints as you can fit and lay down newspaper. Paint all around your acorns as you may have to apply more than one coat depending on your color. Let dry and seal with Mod Podge! Play around with the colors and have fun.